Etiquette and safety
We want you to enjoy paddling on our canals safely. Here's how.
Please familiarise yourself with the following safety advice and respect the canals just as you would any body of water.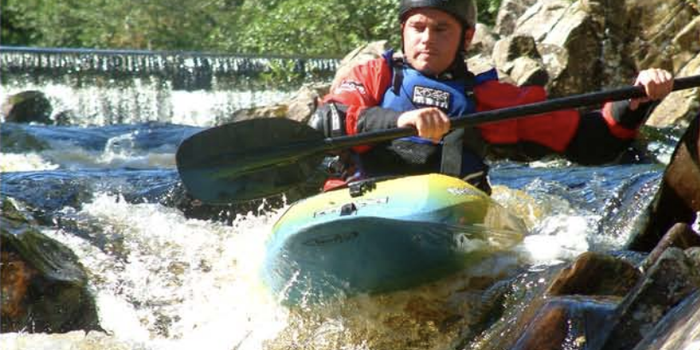 Canal code
When paddling on the canal:
Be courteous to other canal users, including motorboats, rowers and fishermen.
Move to canal right and offer space for other craft to pass.
Let faster crafts pass as soon as you can.
Keep towpaths clear for walkers, cyclists and works access.
Safety advice
Paddlers should also remember:
Please register with us in advance, so we can keep track of all watercrafts on our canals for safety reasons.
Always wear a suitable buoyancy aid when on or near the water.
It's a good idea to paddle with friends, so help is on hand if you need it.
Ensure you have suitable paddling experience and safety skills.
Take a map, mobile phone and first aid kit with you, just in case.
Tell someone where you're going and how long you'll be.
Consider taking a change of clothes, towel and group shelter.
Portage
If you come across any locks on your route, you'll need to portage around the. How you do this will depend on what type of boat you have, how many paddlers are in your group and how much equipment you've got. We always advise paddlers to bring their own portage trolleys.
Tunnels
How to navigate tunnels safely:
Ensure any paddling groups are led by a responsible, competent adult.
All paddlers should wear appropriate flotation devices, with whistles.
We'd always recommend a paddler walks through the tunnel ahead of the group, so they can advise of any oncoming craft.
Paddling groups should have waterproof head torches, hi-viz vests and glow sticks. Also, place a rear (red) light at the stern of the last craft.
If you're not sure you have the skills to paddle through a tunnel, portage your craft around it using the towpath walkway instead.
The Falkirk wheel
Portaging around The Falkirk Wheel
Please follow Portage Route 2 on the map below. You should use your portage trolleys and work as a team to complete this uphill portage.
Paddling through The Falkirk Wheel
Scottish Canals may allow groups of paddlers to use The Falkirk Wheel. If you've prebooked a timeslot, please check in with the Basin Controller when you arrive. You should portage to the slipway. Please DO NOT access the slipway until the Basin Controller tells you to and always follow the instructions of the Scottish Canals Operations Team.
Passage through The Falkirk Wheel must be booked at least 24 hours in advance by calling the Basin Controller on 01324 676912.