Visit the Crinan Canal
Take a trip along Crinan Canal, Britain's most beautiful shortcut. Hop on a boat trip, soak up the views and find activities and holidays to suit you.
Attractions on the Crinan Canal
Embark on a short journey from the canalside and uncover a world of wonders. Explore magnificent landmarks, get active in the range of parks, and embrace the vibrant energy of nearby bustling cities and towns.
See all attractions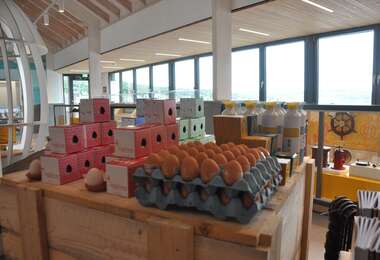 Situated on the scenic Crinan Canal, the Egg Shed provides information about the canal and its history. 
Moine Mhòr is a nature reserve with a mixture of mossy hummocks and open pools rising in a shallow, peaty dome.
Dunadd Fort is an ancient hillfort located in Argyll, Scotland. It holds great historical and cultural significance as the ancient capital of the Kingdom of Dalriada.
Things to do
There is much to do on the 9 miles of the Crinan canal, from walking to paddling there is something for all the family. 
See all activities
History of the Crinan Canal
Find out how "Britain's most beautiful shortcut" was built and discover its Victorian heyday.
Nature and wildlife
Scotland's canals are not only a testament to human engineering but also serve as thriving habitats for diverse flora and fauna. With an abundance of natural beauty, these waterways offer a unique opportunity to witness wildlife in their element.
Canal holidays
See all the options for holidaying on the canals