The House of Binns
A historic country house that dates back to the 17th century. Visitors are welcomed to explore the house and its gardens.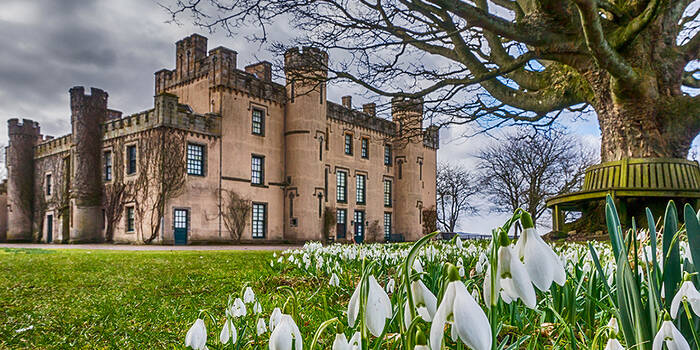 Set in beautifully landscaped parkland overlooking the River Forth, this fascinating laird's house has been home to the Dalyells' for over 400 years. Admire the rich collection of paintings, furniture and porcelain, or enjoy a tranquil woodland walk to the tower for a panoramic view of central Scotland.
The present house was built in 1612 by Thomas Dalyell, an Edinburgh merchant who made his fortune at the court of King James VI and I in London. Thomas's son, General Tam Dalyell, formed the legendary regiment of Royal Scots Greys. There are many mementos of him in the house, as well as colourful legends about his dealings with the Devil to discover.
A warm welcome awaits visitors at the home of the Dalyells', with rooms rich in family history and personality – access to the house is by guided tour only.  Access to the house can be arranged by calling 01506 830175 for further details. 
Outside, there is extensive landscaped parkland to explore, which has sheep, cattle and a peafowl colony of about 30. Children can take the challenge to find a peacock, or a peacock-related item in each room of the house. The grounds remain open all year.
Useful information
Accessibility info
The House of the Binns offers level access to the ground floor, but the upper storey is inaccessible for wheelchairs. The surroundings feature smooth tarmac drives and pathways, with available Blue Badge parking. Assistance dogs are welcome in both the house and estate.
There is a detailed accessibility guide on the NTS website.
Food and drink
There are no food and drink facilities available on-site.
Dogs
Assistance dogs are welcome in the house and estate. All dogs are welcome on the wider estate but must be kept on a short lead and under control.