The House of Binns
A historic country house that dates back to the 17th century. Visitors are welcomed to explore the house and its gardens.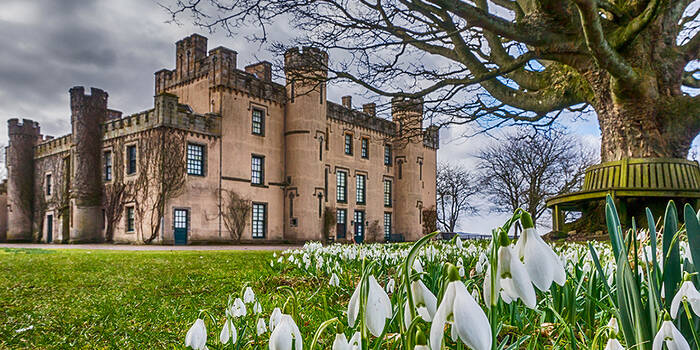 Address
House of Binns
Linlithgow
EH49 7NA
Parking
Main driveway with smooth tarmac, cattle grids at the entrance, and a car park for 26 cars. Blue Badge parking available.
Disabled parking
Blue Badge parking available at the front of the house.
Parking prices
Free
How to get here
By car
The House of the Binns is located approximately 4 miles from Linlithgow town center on the A904 road. If you are coming from Edinburgh, take the A902 and merge onto the A90/M90, then follow the A904 towards Bo'ness and Linlithgow. From the north (M90) or M9, take the appropriate exits and follow the signs to the House of the Binns. If you are coming from Glasgow, take the M8 and M80 towards Kincardine Bridge, then merge onto the M9 and follow the B8046 and A904 to reach the entrance of the House of the Binns.
By public transport
The nearest train station is in Linlithgow, about 3 miles away.
From Linlithgow, the F49 bus to Bo'ness stops at the end of Philipstoun Road, a 15-minute walk from House of the Binns along a busy road with no pavement.
By bike
There are cycling routes that lead to the house.
By foot
Accessing the House of Binns can be challenging as the main entrance is located on a busy road without a pavement.