The Linlithgow Canal Centre
Linlithgow Canal Centre, operated by the Linlithgow Union Canal Society (LUCS), is a historical site and visitor attraction located in Linlithgow.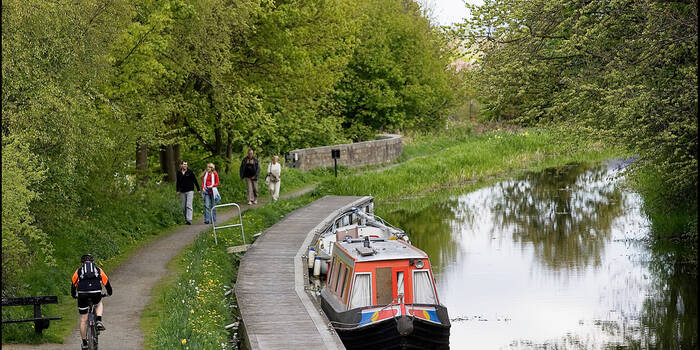 Linlithgow Canal Centre is a vibrant destination for canal enthusiasts and history buffs alike. Situated amidst picturesque surroundings, the centre offers a unique opportunity to delve into the rich history of the canal and its significance in the region. Visitors can enjoy a range of experiences, including boat trips along the canal, a delightful tearoom to relax and indulge in refreshments, a captivating canal museum, and a host of other facilities designed to enhance the visitor's experience.
Useful information
Accessibility info
It is advisable to contact the centre directly for detailed accessibility information.
Food and drink
The tearoom offers fresh baking, tea, and coffee for visitors to enjoy.
Visitor centre
The Canal Centre and Museum serves as a visitor centre, providing information and resources about the canal and its history.
Dogs
Tearoom is dog friendly. Please check with the centre or LUCS regarding their policy on dogs on boat trips.
Venue hire
The tearoom and Mel Gray Education Centre are available for hire. Contact the centre or LUCS for more details.