The Linlithgow Canal Centre
Linlithgow Canal Centre, operated by the Linlithgow Union Canal Society (LUCS), is a historical site and visitor attraction located in Linlithgow.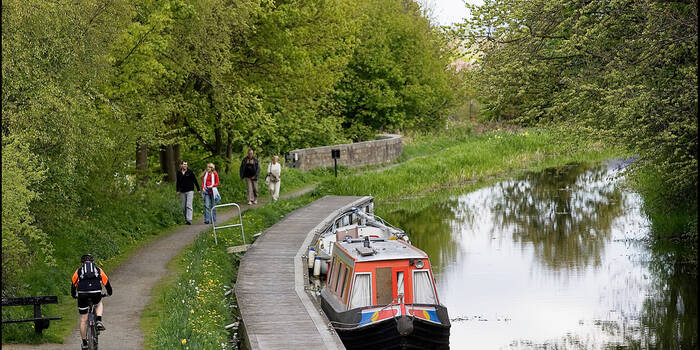 Address
Manse Rd
Linlithgow
EH49 6AJ, UK
Parking
Limited parking spaces are available at the Canal Centre. Additionally, there are two disabled parking bays. During weekends and school holiday periods, parking is often available in nearby streets such as Royal Terrace, Canal Terrace, and Manse Road.
Disabled parking
The Canal Centre provides two disabled parking bays.
Parking prices
On street parking is free but some charges or time limitaion may apply.
How to get here
By car
Follow the appropriate route from Edinburgh, Falkirk, Glasgow, or Carlisle to reach the Linlithgow Canal Centre. Look for signposts at the roundabout in Linlithgow and follow the B9080 towards Winchburgh.
It is recommended to use GPS or online mapping services to navigate to the address mentioned above.
By public transport
Take a bus to the Star and Garter Hotel in Linlithgow, then walk past the station, under the railway bridge, and you'll find the Canal Basin on the other side of the canal. The Canal Centre is ideally located near Linlithgow Train Station. Upon arrival, exit from the westbound platform, and walk 100 yards to reach the Canal Basin via Back Station Road.
By boat
There is a nearby pontoon for boaters.
By bike
The Union Canal cycling route runs past the centre.
By foot
The centre is accessible from the Union Canal Towpath.